At the large Route 66 mural in the first picture, Steve, Joe and I met 4 of the 7 English gentlemen who are pictured here.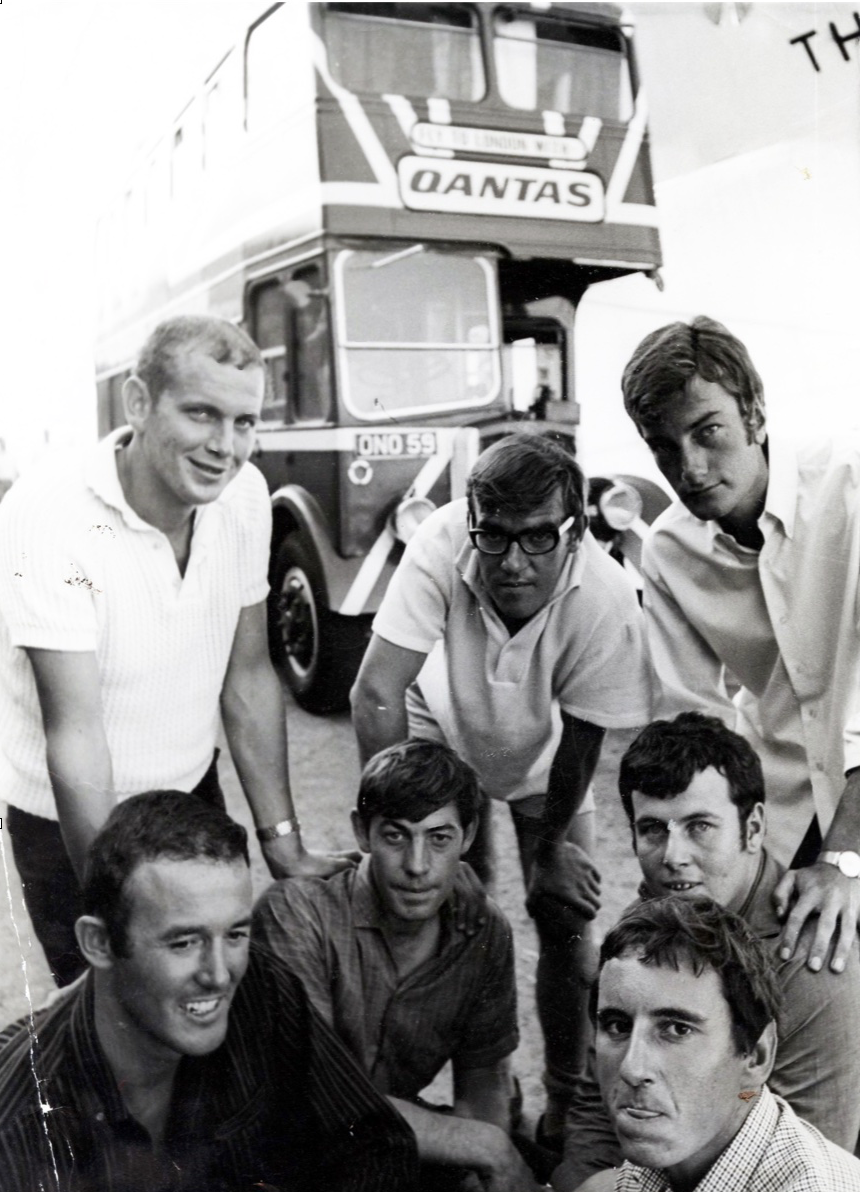 50 years ago in 1967, 1968 and 1969 these 7 drove a London Double-Decker Bus around the World !
The Magnificent Seven are now meeting in the US and Canada to celebrate. :-)
Skip (bottom right) took the first picture on this page, of us 3 Tearjerkers.
Link to the essex bus boys: www.essexbusboys.com
Union Jack paint job in Singapore was paid for by Qantas Airways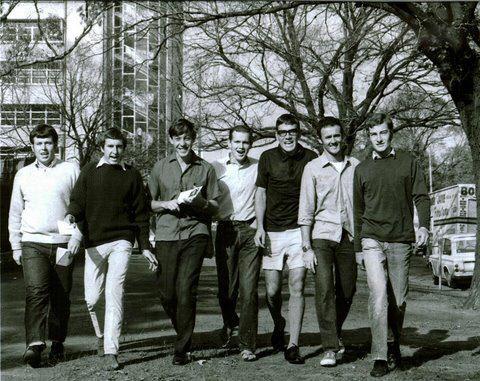 Parking ticket in Adelaide, South Australia 1968